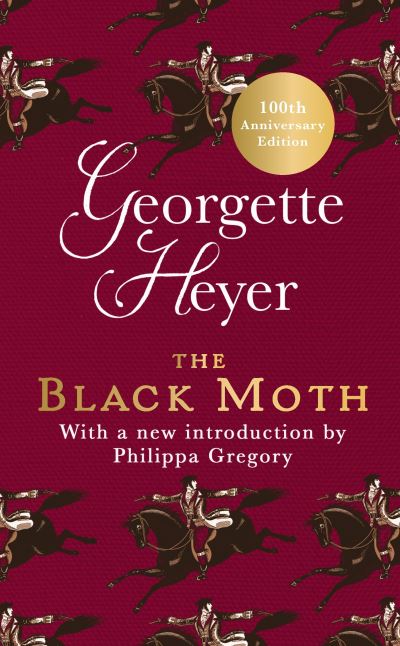 Branded a cheater and a thief, Lord Jack Carstares briefly flees England before returning under the name of Sir Anthony Ferndale. Forced into the shadows, he becomes a highwayman notorious for robbing the carriages of the rich. Following his father's death and his brother's ascent to the head of the family estate, Jack is caught while robbing the carriage of a man who turns out to be Miles O'Hara, an old friend and Justice of the Peace. Arrested, Jack is forced to reveal his identity, and is promptly forgiven. Retaining his disguise and unready to rejoin the social life of England's elite, Jack becomes embroiled in a scandal involving the abduction of Miss Diana Beauleigh, whom he rescues from the wicked Duke of Andover. Unable to remain anonymous for much longer, Jack is pulled by his innate goodness toward the friends and family he has long since left behind, allowing him one last chance at redemption.
GEORGETTE HEYER'S REMARKABLE FIRST NOVEL
'If Bridgerton whetted your appetite for Regency fiction, don't miss an eye-catching hardback reissue of The Black Moth' Sunday Express
'One of my perennial comfort authors. Heyer's books are as incisively witty and quietly subversive as any of Jane Austen's' Joanne Harris
'Absolutely delicious tales of Regency heroes . . . Utter, immersive escapism' Sophie Kinsella
______________________________
Diana Beauleigh is caught between two men.
Seven long years ago, Jack Carstares, the Earl of Wyncham, sacrificed his honour for his brother and has been in exile ever since.
Returning to England, Jack pretends to be a gentleman named Sir Anthony Ferndale but makes his living in a most ungentlemanly fashion, as a highwayman and a gambler.
When Jack encounters his nemesis, the Duke of Andover, in the midst of kidnapping Diana Beauleigh, the two old enemies come to blows.
Can Jack save the beautiful Diana from rakes, kidnap and ruin...?
______________________________
'Georgette Heyer is second to none' Sunday Times
'Fabulously witty' Stephen Fry
Additional information
| | |
| --- | --- |
| Weight | 0.44 kg |
| Dimensions | 22.2 × 14.4 × 3.2 cm |
| Author | |
| Publisher | |
| Imprint | |
| Cover | Hardback |
| Pages | 320 |
| Language | English |
| Edition | |Reprint |
| Dewey | 823.912 (edition:23) |
| Readership | General – Trade / Code: K |