Hiccup How To Train Your Dragon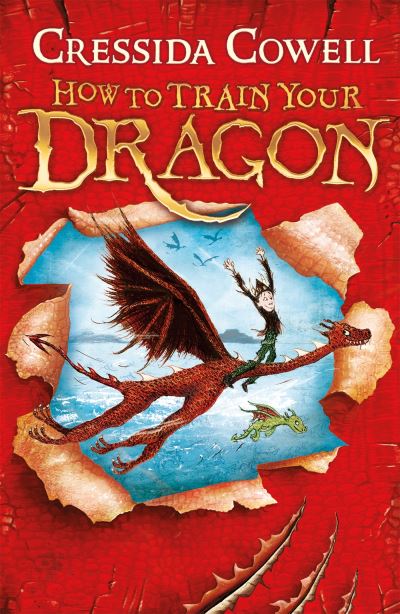 Hiccup How To Train Your Dragon
Hiccup Haddock Horrendous III was a truly extraordinary Viking hero. The warrior chieftain and awesome sword fighter was known as 'the Dragon Whisperer', on account of his power over these terrifying beasts. But it wasn't always like that, and this is the story of his rise to fame, in his own words.
Read the HILARIOUS books that inspired the HOW TO TRAIN YOUR DRAGON films!
Hiccup Horrendous Haddock the Third is a smallish Viking with a longish name. Hiccup's father is chief of the Hairy Hooligan tribe which means Hiccup is the Hope and the Heir to the Hairy Hooligan throne - but most of the time Hiccup feels like a very ordinary boy, finding it hard to be a Hero.
In the first How to Train Your Dragon book Hiccup must lead ten novices in their initiation into the Hairy Hooligan Tribe. They have to train their dragons or be BANISHED from the tribe FOR EVER!
But what if Hiccup's dragon resembles an ickle brown bunny with wings? And has NO TEETH? The Seadragonus Giganticus Maximus is stirring and wants to devour every Viking on the Isle of Berk . . .
Can Hiccup save the tribe - and become a Hero?
How to Train Your Dragon is now a major DreamWorks franchise starring Gerard Butler, Cate Blanchett and Jonah Hill and the TV series, Riders of Berk, can be seen on CBeebies and Cartoon Network.
Additional information
| | |
| --- | --- |
| Weight | 0.22 kg |
| Dimensions | 20 × 12.8 × 2.6 cm |
| Author | |
| Publisher | |
| Imprint | |
| Cover | Paperback |
| Pages | 223 |
| Language | English |
| Edition | |
| Dewey | 823.92 (edition:22) |
| Readership | Children – juvenile / Code: J |