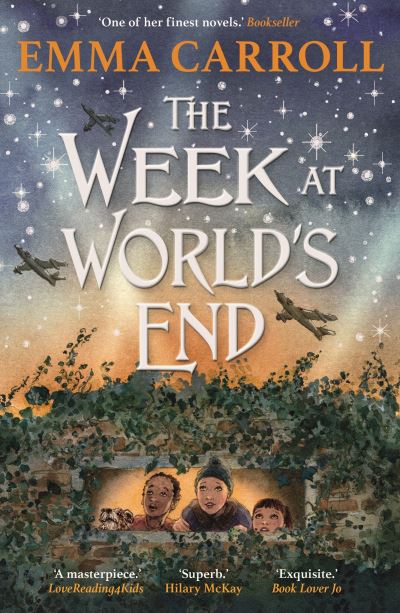 1962, London during the Cuban Missile Crisis. What would you do if there was a real possibility that the world might end? Ray, aware of his parents' building worry, decides to take matters into his own hands. He builds a shelter in the woods behind his house in the hope that he never has to use it. Only to discover that someone else needs it more than he does. An American girl, reported missing, has turned up there. Why is she hiding? And with neighbour turning against neighbour, will Ray be willing to help her?
The hotly anticipated new standalone from the Queen of Historical Fiction - now in paperback!
Britain, 1962

'Who are you?' I asked.
'You don't know who I am? You mean, it's not been on the news?'
The girl glanced from Ray to me and back again.
'It's better I don't tell you,' she said firmly.
Nothing ever happens in World's End Close. So when Stevie discovers a runaway girl in her coal shed, the first thing she does is fetch her best friend, Ray. Both are dying for a bit of adventure, and when the girl begs for help, they readily agree.
Yet they soon realise they've taken on more than they bargained for. The girl, Anna, reveals she's on the run from people who are trying to poison her. Meanwhile, on the news, the Americans and Russians are arguing over missiles in Cuba.
As the threat of war grows, Anna's behaviour becomes more mysterious. And when Stevie unearths a dark family secret, she wonders if Anna has come to World's End Close on purpose, with a special message just for her . . .
An enthralling thriller, perfect for our tumultuous times.
'The queen of historical fiction at her finest.' The Guardian
'A superb feat of storytelling.' Hilary McKay, author of The Skylark's War
'One of our best writers of historical fiction for children.' The Times
'Carroll's most compelling book yet.' Ross Montgomery, author of The Midnight Guardians
'The Hilary Mantel of children's fiction.' The Telegraph
Additional information
| | |
| --- | --- |
| Weight | 0.287 kg |
| Dimensions | 19.8 × 12.9 × 2.2 cm |
| Author | |
| Publisher | |
| Imprint | |
| Cover | Paperback |
| Pages | 320 |
| Language | English |
| Edition | 1st paperback ed |
| Dewey | 823.92 (edition:23) |
| Readership | Children – juvenile / Code: J |