Primitive Technology: A Survivalist's Guide to Building Tools, Shelters & More i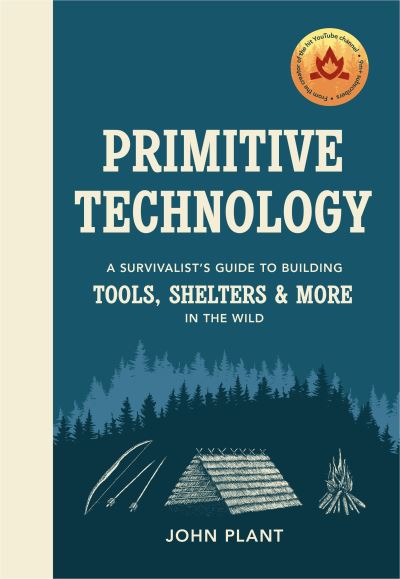 Primitive Technology: A Survivalist's Guide to Building Tools, Shelters & More i
Disconnect from digital and reconnect with your inner caveman. If there were ever a book to make you switch off the TV, unplug the gaming console and reconnect with nature, 'Primitive Technology' is it. It will teach you the everyday skills that both the expert and the novice will need to craft resources from scratch from your natural surroundings and truly experience the wilderness.
THE PERFECT GIFT FOR SURVIVALISTS, OUTDOOR LOVERS AND ARMCHAIR ADMIRERS OF PRIMITIVE TECHNOLOGY.
Disconnect from digital and reconnect with your inner caveman.
BUILD. COOK. HUNT. HEAT. SURVIVE.
COULD YOU THRIVE IN THE WILDERNESS?
The most primitive human skills unite us all, yet we live in an age more detached than ever. Reconnect with the earth and learn how to build things by hand from scratch, guided by the creator of the world's most popular primitive technology YouTube channel, John Plant.
Watched by millions online, this is the first time Primitive Technology's ancient methods, rooted in fire, stone, earth, water and plants, have been comprehensively laid out in a book. Through illustrations, photographs and instruction, learn how to create something useful from natural resources and become skilled in the art of fire starting, pottery making, shelter building, spear throwing, basket crafting and much more.
Whether you are a seasoned survivalist, a lover of the outdoors or an armchair admirer, these primitive crafts teach us all something about the fundamentals of human life on earth.
Additional information
| | |
| --- | --- |
| Weight | 0.588 kg |
| Dimensions | 23.6 × 16 × 2.3 cm |
| Author | |
| Publisher | |
| Imprint | |
| Cover | Hardback |
| Pages | 191 |
| Language | English |
| Edition | |
| Dewey | 613.69 (edition:23) |
| Readership | General – Trade / Code: K |