The School for Good Mothers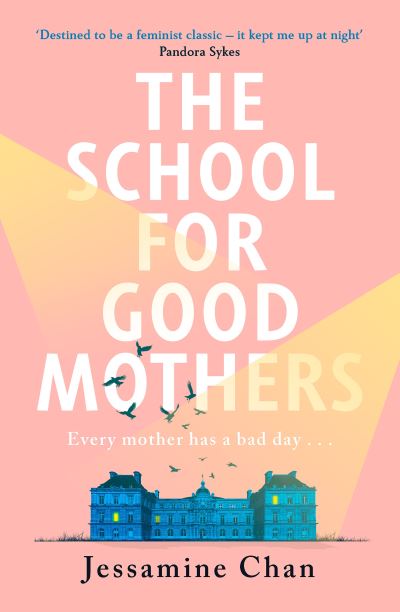 The School for Good Mothers
Frida Liu is an anxiety-prone, 39-year-old, Chinese-American single mom living in a Philadelphia much like ours when she is reported, after a spate of sleepless nights with her 18-month-old, for leaving her daughter alone for a stretch of time she later calls her Very Bad Day. Yet there is no room in Frida's world for bad days, let alone bad mothers, according to the state's increasingly empowered Child Protective Services which seamlessly takes Harriet and sets about surveilling Frida's home. After a series of almost comically bad supervised visits, a judge deems Frida temporarily unfit. Her only hope for continuing to share custody of Harriet with her ex (and his doting girlfriend) is to pass exams meted out by a prized new government program. This 12-month, live-in program, a 'school' situated on an abandoned college campus, will retrain Frida in how best to parent.
THE INSTANT NEW YORK TIMES BESTSELLER
'A taut and propulsive take on the cult of motherhood and the notion of what makes a good mother. Destined to be feminist classic - it kept me up at night' PANDORA SYKES
'A haunting tale of identity and motherhood - as devastating as it is imaginative' AFUA HIRSCH
'Incredibly clever, funny and pertinent to the world we're living in at the moment' DAISY JOHNSON
'We have your daughter'
Frida Liu is a struggling mother. She remembers taking Harriet from her cot and changing her nappy. She remembers giving her a morning bottle. They'd been up since four am.
Frida just had to finish the article in front of her. But she'd left a file on her desk at work. What would happen if she retrieved it and came back in an hour? She was so sure it would be okay.
Now, the state has decided that Frida is not fit to care for her daughter. That she must be re-trained. Soon, mothers everywhere will be re-educated. Will their mistakes cost them everything?
The School for Good Mothers is an explosive and thrilling novel about love and the pressures of perfectionism, parenthood and privilege.
'A timely and remarkable debut' CARMEN MARIA MACHADO
'An absolutely gripping debut' FRANCHES CHA
'Original . . . Terrifying' NEW YORK TIMES
'Explosive' OPRAH DAILY
'Enthralling' PUBLISHER'S WEEKLY
Additional information
| | |
| --- | --- |
| Weight | 0.555 kg |
| Dimensions | 24 × 16.2 × 3.2 cm |
| Author | |
| Publisher | |
| Imprint | |
| Cover | Hardback |
| Pages | 400 |
| Language | English |
| Edition | Hardback original |
| Dewey | 813.6 (edition:23) |
| Readership | General – Trade / Code: K |