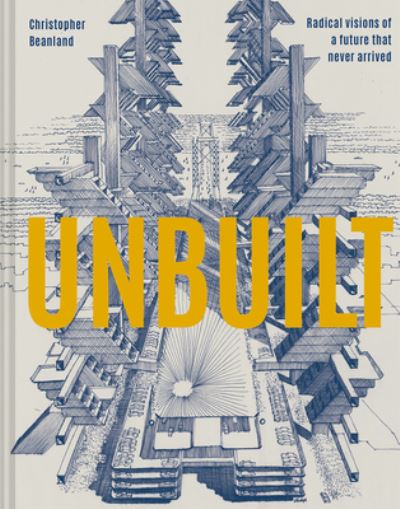 A fascinating survey of unbuilt and abandoned architectural projects from all over the world, by great architects such as Frank Lloyd Wright, Le Corbusier and Zaha Hadid.
Unbuilt tells the stories of the plans, drawings and proposals that emerged during the 20th century in an unparalleled era of optimism in architecture.
Many of these grand projects stayed on the drawing board, some were flights of fancy that couldn't be built, and in other cases test structures or parts of buildings did emerge in the real world. The book features the work of Buckminster Fuller, Geoffrey Bawa, Le Corbusier, Frank Lloyd Wright and Archigram, as well as contemporary architects such as Norman Foster, Zaha Hadid, Will Alsop and Rem Koolhaas.
Richly illustrated with photographs, drawings, maps, collages and models from all over the world, it covers everything from Buckminster Fuller's plan for a 'Domed city' in Manhattan to Le Corbusier's utopian dream of skyscraper living in central Paris, from a proposed network of motorways ploughing through central London to a crazy-looking scheme for 'rolling pavements' in post-war Berlin. 
This is an important book, not just for the rich stories of what might have been in our built world, but also to give understanding to the motivations and dreams of architects, sometimes to build a better world, but sometimes to pander to egos. It includes plans that pushed the boundaries - from plug-in cities, moving cities, space cities, domes and floating cities to Maglev, teleportation and rockets. Many ideas were just ahead of their time, and some, thankfully, we were always better without. 
Additional information
| | |
| --- | --- |
| Weight | 1.204 kg |
| Dimensions | 27.6 × 21.6 × 2.7 cm |
| Author | |
| Publisher | |
| Imprint | |
| Cover | Hardback |
| Pages | 208 |
| Language | English |
| Edition | |
| Dewey | 720 (edition:23) |
| Readership | General – Trade / Code: K |