Confessions of A Forty-something F**k Up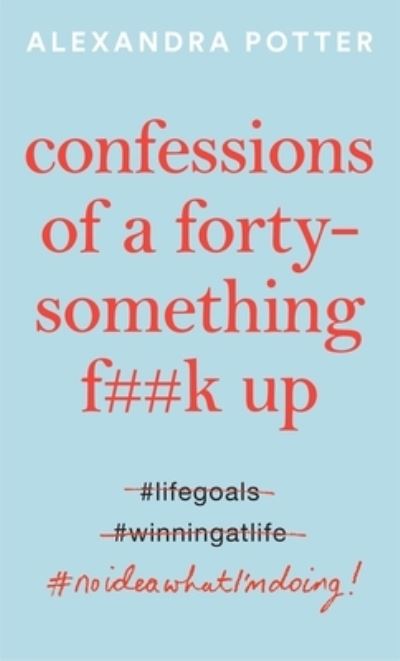 Confessions of A Forty-something F**k Up
**Hilarious, poignant, utterly relatable – Confessions of a Forty-Something F**k Up is a must-read for anyone whose life isn't working out quite how they'd planned.
The funniest WTF AM I DOING?! novel of the year
'The new Bridget Jones for our Covid-ridden times' - Celia Walden, Telegraph
'Say hello to a book that will have you laughing with every page, whether you're 20, 40 or 80' - Heat
'Brilliant! Laughing out loud' - Emma Gannon
'Funny but layered, light-hearted but surprisingly deep, this is a perfect and inspiring new year read' - Red
Nell Stevens' life is a mess.
When her business goes bust and her fiancé with it, Nell's happy ever after in California falls apart and she moves back to London to start over. But a lot has changed since she's been gone. All her single friends are now married with children, sky-high rents force her to rent a room in a stranger's house and in a world of perfect Instagram lives, she feels like a f**k up. Even worse, a forty-something f**k up.
But when she lands a job writing obituaries, Nell meets the fabulous Cricket, an eighty-something widow with challenges of her own, and they strike up an unlikely friendship. Together they begin to help each other heal their aching hearts, cope with the loss of the lives they had planned, and push each other into new adventures and unexpected joys.
Because Nell is determined. Next year things are going to be very different. It's time to turn her life around.
An international bestseller, this is a book for anyone who's ever worried life isn't going to plan, Confessions of a Forty-Something F**k Up by Alexandra Potter will make you laugh and it might even make you cry. But most importantly, it will remind you that you're not alone, because we're all in this together.
'Feistily funny . . . and so relatable' - Fabulous magazine, The Sun on Sunday
'A warm, very funny read' - Bella

****
Why readers LOVE Confessions of a Forty-Something F**k Up:
'Just brilliant'
'I don't think there's a woman alive who couldn't associate themselves with this book'
'Entirely relatable and guaranteed to be a hit'
'If you've ever asked yourself "where has the time gone and why does everyone else have it together but me?!", then you'll love this book'
'A fun warm read with a lot of humour'
Additional information
| | |
| --- | --- |
| Weight | 0.61 kg |
| Dimensions | 22.3 × 14.6 × 4.9 cm |
| Author | |
| Publisher | |
| Imprint | |
| Cover | Hardback |
| Pages | 505 |
| Language | English |
| Edition | Hardback original |
| Dewey | 823.92 (edition:23) |
| Readership | General – Trade / Code: K |