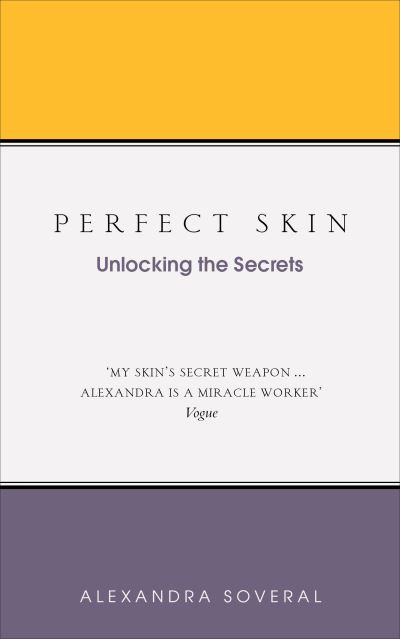 Alexandra Soveral, the founder of her own award-winning all natural, 100% organic, hand-blended skincare line, is one of the world's most in-demand facialists, with a 6-month waiting list and a client list so A-star her spa in Maida Vale has to be underground to avoid the paparazzi. With everything from advice on nutrition and fifty skin-friendly recipes to dealing with allergies and the best skin-care products you'll find in your kitchen, Alexandra lifts the lid on the myths, lies, and claims we're fed by brands and reveals the true path to perfect skin.
Our skin is the one organ that most accurately reflects our inner health and wellbeing and yet it is rarely understood. Alexandra Soveral, one of the world's most in-demand facialists, lifts the lid on everything you need to know - what the skin is, how it works, what affects it and, above all, how to make it as healthy as possible from the inside out and from the outside in.
Perfect Skin will give you...
...expert nutrition advice and skin-friendly recipes
...organic solutions to allergies and flare-ups
...all-natural skin-care products that you can find in your kitchen
...and uncover the myths, lies and pseudoscientific claims we are fed by brands

It's time to discover the organic way to healthy, glowing skin from the beauty industry's best-kept secret.
Additional information
| | |
| --- | --- |
| Weight | 0.308 kg |
| Dimensions | 21.6 × 13.5 × 2.1 cm |
| Author | |
| Publisher | |
| Imprint | |
| Cover | Other |
| Pages | x, 278 |
| Language | English |
| Edition | |
| Dewey | 646.726 (edition:23) |
| Readership | General – Trade / Code: K |