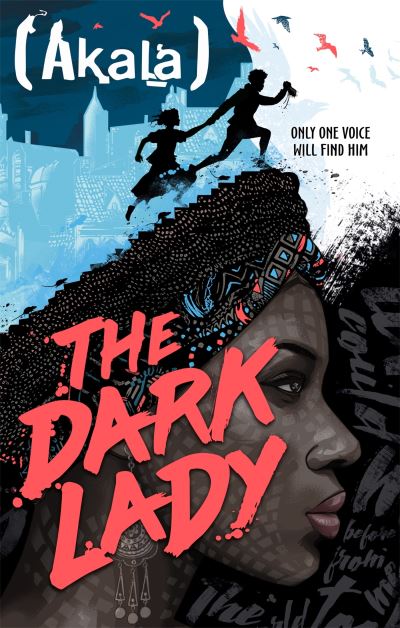 Henry is an orphan, a thief and a genius. Raised by a powerful witch, Henry is a master pickpocket and spends much of his time reading at the magical apothecary. But Henry's extraordinary gifts haven't gone unnoticed and when caught stealing, he's forced to work for an influential duke and his secret society of intellectuals. Working hard to fulfil the duke's relentless pursuit for knowledge, Henry finds solace and a friend in his idol, the young playwright, William Shakespeare. But it's his mother Henry longs for most.
A natural storyteller with a vision of his own, THE DARK LADY, Akala's debut novel for teens will enthuse and entertain teenagers and young adults, showing that reading is a true super-power.
A PICKPOCKET WITH AN EXCEPTIONAL GIFT
A PRISONER OF EXTRAORDINARY VALUE
AN ORPHAN HAUNTED BY DREAMS OF THE MYSTERIOUS DARK LADY
Henry is an orphan, an outsider, a thief. He is also a fifteen-year-old invested with magical powers ...
This brilliant, at times brutal, first novel from the amazing imagination that is Akala, will glue you to your seat as you are hurled into a time when London stank and boys like Henry were forced to find their own route through the tangled streets and out the other side.
Additional information
| | |
| --- | --- |
| Weight | 0.42 kg |
| Dimensions | 21.8 × 14 × 3.4 cm |
| Author | |
| Publisher | |
| Imprint | |
| Cover | Hardback |
| Pages | 306 |
| Language | English |
| Edition | Hardback original |
| Dewey | 823.92 (edition:23) |
| Readership | Children – juvenile / Code: J |