The Intoxicating Mr Lavelle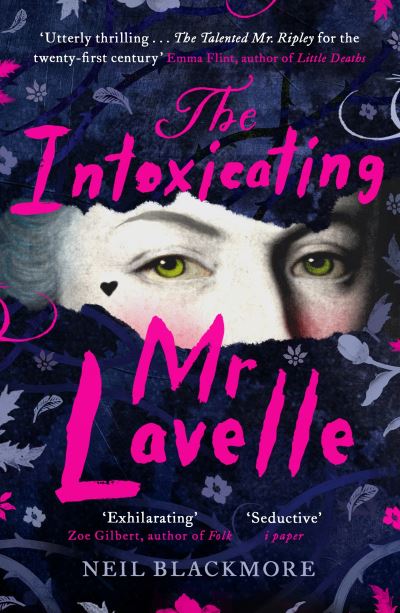 The Intoxicating Mr Lavelle
When Benjamin and Edgar Bowen embark on a Grand Tour of Europe, they are ready to meet People of Quality. They have trunks full of powdered silver wigs and matching suits, a hunger to experience the architectural wonders of Ancient Rome and an ability to quote Voltaire (at length). They will make connections and establish themselves in high society, just as their mother has planned. But it soon becomes apparent that their outfits are not quite the right shade of grey, their smiles are too ready, their appreciation of the arts ridiculous. Class, they learn, is not something that can be studied. Benjamin's true education begins when he meets Horace Lavelle.
__________________________
'Seductive, decadent, cruel and utterly thrilling - just like Horace Lavelle himself. This is The Talented Mr Ripley for the twenty-first century.' Emma Flint, author of Little Deaths
'An enjoyable dip into decadence.' Observer
__________________________
Brothers Benjamin and Edgar have so far led a quiet life, but change is afoot as they enter a world of glorious sights and People of Quality on their Grand Tour of Europe. But a trunk full of powdered silver wigs and matching suits isn't enough to embed them into high society.
As Edgar clings on to conventions, Benjamin pushes against them. And when the charming, seductive Horace Lavelle promises Benjamin a real adventure, it's only a matter of time before chaos and love ensue.
__________________________
'A fizzing, seductive queer romance.' i Paper
'Wildly entertaining and painfully heartbreaking ... Neil Blackmore writes with a fizzy wit that bounds his characters off the page.' Ben Aldridge
Additional information
| | |
| --- | --- |
| Weight | 0.269 kg |
| Dimensions | 19.7 × 12.9 × 2.1 cm |
| Author | |
| Publisher | |
| Imprint | |
| Cover | Paperback |
| Pages | ix, 320 |
| Language | English |
| Edition | 1st paperback ed |
| Dewey | 823.92 (edition:23) |
| Readership | General – Trade / Code: K |