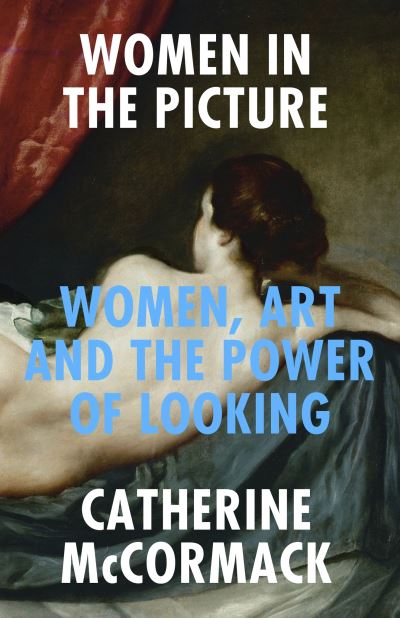 Incredibly timely and powerful discussion of the representation of women's bodies in art and mainstream culture.
'Terrifically smart ... On this grand tour of western visual culture, you couldn't ask for a better guide than McCormack, an art historian with attitude who offers a rousing new lens for looking "beyond the exchange of seeing and being seen".' Bridget Quinn, author of Broad Strokes: 15 Women Who Made Art and Made History (in That Order)
'Essential reading ? gripping, inspirational, beautifully written and highly thought-provoking.' Dr Helen Gørrill, author of Women Can't Paint
A bold reconsideration of women in art - from the 'Old Masters' to the posts of Instagram influencers
A perfect pin-up, a damsel in distress, a saintly mother, a femme fatale ?
Women's identity has long been stifled by a limited set of archetypes, found everywhere in pictures from art history's classics to advertising, while women artists have been overlooked and held back from shaping more empowering roles.
In this impassioned book, art historian Catherine McCormack asks us to look again at what these images have told us to value, opening up our most loved images - from those of Titian and Botticelli to Picasso and the Pre-Raphaelites. She also shows us how women artists - from Berthe Morisot to Beyoncé, Judy Chicago to Kara Walker - have offered us new ways of thinking about women's identity, sexuality, race and power. 
Women in the Picture gives us new ways of seeing the art of the past and the familiar images of today so that we might free women from these restrictive roles and embrace the breadth of women's vision. 
'McCormack succeeds in the nearly impossible task of discussing both the representation of women throughout the history of art as well as how women artists have challenged these male-centric images. She writes beautifully and with an accessible voice, moving effortlessly from the Rokeby Venus to contemporary culture's narcissistic obsession with social media selfies. A wide range of readers will benefit from her synthesis of thousands of years of art about the female body and how this has impacted and occluded our understanding of women's experience.' Kathy Battista, author of New York New Wave: The Legacy of Feminist Art in Emerging Practices
'I'm glad this book was written because it felt like the scales were falling from my eyes as I read it. Women will continue to be objectified in art and in popular culture, but the book sheds a generous amount of angry light on how we got here.' The Herald
Additional information
| | |
| --- | --- |
| Dimensions | 19.8 × 12.9 cm |
| Author | |
| Publisher | |
| Imprint | |
| Cover | Hardback |
| Pages | 304 |
| Language | English |
| Edition | |
| Dewey | 704.9424 (edition:23) |
| Readership | General – Trade / Code: K |